Why Use Environmental Test Chambers?
by Jenny Knodell, IQS Editor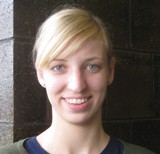 These days, the average product manufacturer's main concern is saving money. That means cutting costs where necessary. What parts of the manufacturing process are expendable? Unfortunately, some might say comprehensive product testing during research and development is an unnecessary process that can be shelved while sales are down, that merely meeting industry standards is enough. The test chambers are expensive and it's a lengthy process that requires a lot of skilled labor and equipment. In this tough economy, many manufacturers just don't seem to have the resources for extensive environmental product testing. Well I'm here to tell you: this just is not true. If anything is important during a recession, it's the quality of your product that will keep sales going—that compromising product value to save money is never the answer.
Using environmental test chambers to test a product's performance in different conditions helps to greatly improve its quality and is considered good business practice. Whether the product will be introduced to the market for the first time, or a pre-existing one is being updated, testing to see how they fare in different conditions will increase the durability, reliability and quality of the product, whether it's for the medical, cosmetics, electronics or automotive industry. As we all know, there's nothing consumers love more than a warranty or free maintenance. Because these amenities are becoming increasingly popular and expected in many industries, product testing is a great way of backing up these quality guarantees. They also prevent costly and image-tarnishing recalls, which are unpleasant for both the manufacturer and consumer. It's true that not running environmental testing is less expensive in the short run, but it could and should lead to significant business loss.
To ensure your product is of the highest quality possible, going beyond meeting the product standards is necessary. This means testing in a variety of conditions, including high and low temperatures, UV rays, humidity and altitude. Dust, vibration, shock, salt spray and vacuum testing are also test options. These conditions are recreated inside walk-in test chambers which may be as large as a room or, benchtop test chambers that are the size of a mini fridge. Inside, they replicate environmental conditions so lab workers can evaluate the effects they have on the products placed within. When products, especially electronics and appliances, are exposed to harsh conditions, their flaws and malfunction susceptibilities are revealed before they go to market, thus giving the manufacturers a chance to improve the design.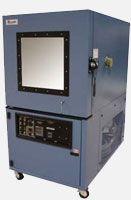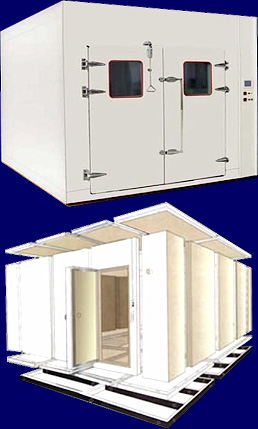 Images courtesy of Russels Technical Products and Hastest Solutions, Inc.
Modern test chambers are able to evaluate a product's shelf life, durability and resistance to sunlight exposure, temperature change and vibration. Manufacturers often hire out testing labs to do the work for them, or purchase their own environmental test chambers so they unlimited testing whenever needed. Today, they have micro-processor controls with computer communications, auto tune and an LED display that features the temperature and RH during operation to show process and set point values. Visual and audible alarms alert workers of temperature deviation or limit, as well as notify when a product has reached its working limit. While quality testing is expensive and requires thousands of hours for research, they are cost effective in the long run and ensure a higher quality product.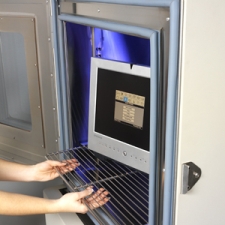 Photos courtesy of Cincinnati Sub-Zero Products, Inc.